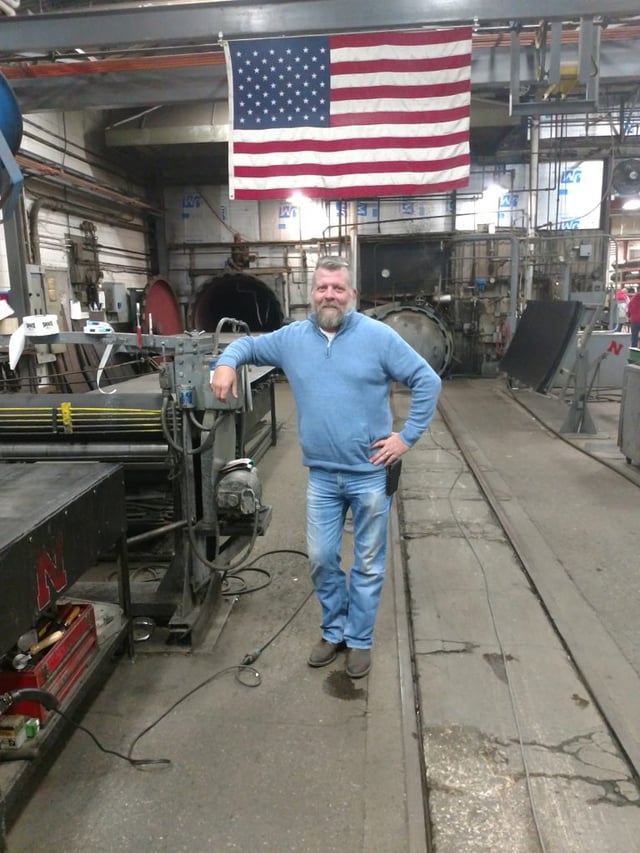 To say that General Manager Joe Wren knows every aspect of Sioux Rubber & Urethane is an understatement. In his nearly 30 years of employment, he has worked from the bottom to the top.
"I started as a press operator in the plant in 1989. Over time, I worked every position for production and maintenance," he said. "After about 10 years, management began sending me with the sales team to work trade shows as a product/capabilities expert. That pushed me into quoting jobs, some sales, managing inventory and production supervision."
In 2000, the then general manager was shifted to the corporate office, leaving the position empty at Sioux Rubber & Urethane. Joe was offered the job.
"The best part of my job is the constant variety and the problem solving," he admitted.  "Whether it's an issue in our own plant or a customer problem; finding viable solutions is what we do best."
Joe quickly added that Sioux Rubber & Urethane's employees are the second-best thing about his job.
"The average tenure out in the plant is around 12 years so these people know each other really well and are real experts in their fields.  We have a variety of personalities, but somehow it all works very well. There is never a dull moment."
Being at the plant for nearly three decades means Joe has seen a lot of changes. But, he said that's all part of the industry.
"I've been here for five plant expansions, the start of spray and cast urethane production, the invention of several new products and the addition of many new machines and procedures," he said. "We service so many different industries that change is just a normal part of the day." 
One big change is the introduction of new products, like the patented Tuff-Tube, which was developed based on customer feedback.
"A customer came to us with a specific problem and a list of things it would like to be able to do with its machinery and Sioux Rubber & Urethane took it from there," he said. "Now our Tuff-Tubes are shipped all over the world."
Sioux Rubber & Urethane will always put its customers' needs first. Joe said the employees are dedicated to finding the best solution and are built on going the extra mile.
"Everyone takes pride in their work. Production, sales, administration and management all take what they do very seriously and strive for the best products or outcomes possible," he said. "Over half of the production employees and been with us for over 15 years and are really good at what they do.  This, of course, results in a better, quicker solution for our customers with a very high-quality product."