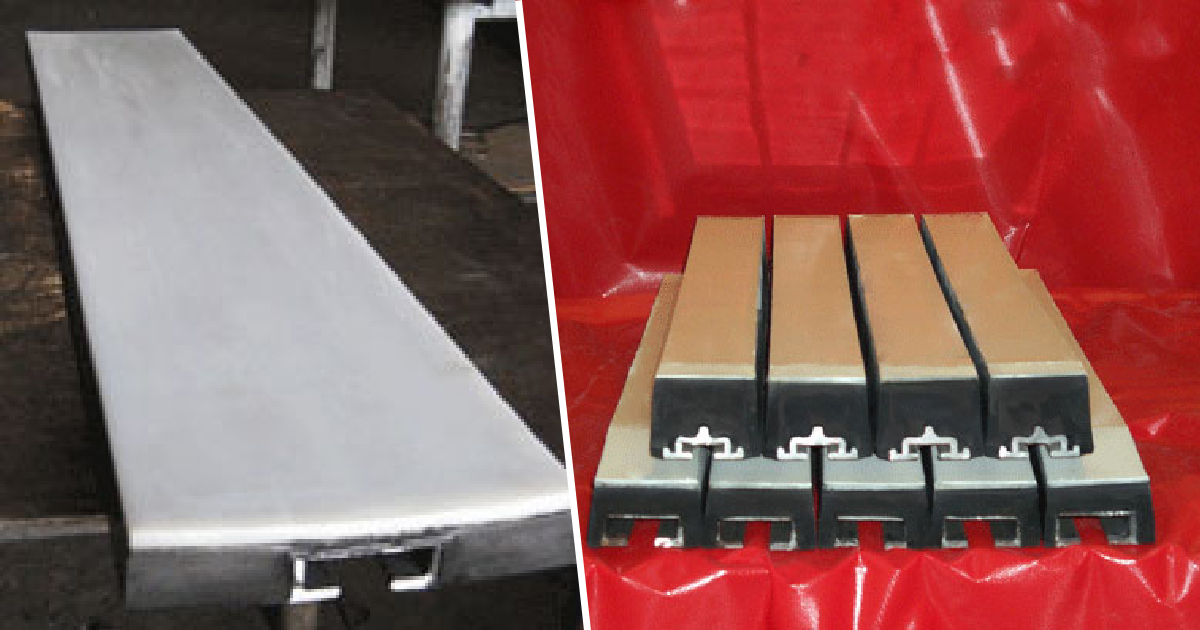 For over 25 years, we have supported the mining and quarry industries with rubber impact bars that are designed to protect both conveyor belts and products. Installed at transfer points to absorb the energy of falling material, rubber impact bars keep your material where it should be -- on the belt. Like all of our products, we can customize a solution that works best for your specific belt and the materials it handles day after day.
Brace for Impact
It's important to protect your belt with the best, most durable solution to keep it in great working condition. Our bars are made of premium impact-resistant Endurawear Rubber, a ⅜" UHMW top, and metal insert all permanently bonded using our special molding and vulcanization processes. With this combination, your belt will be able to withstand heavy service demands.
The Right Belt For You
We work with many different industries, so we can help identify the best solution for your rubber impact bars. Depending on your needs, metal inserts can be crafted in aluminum or steel. Bars come in standardized sizes of 48", 60", or 72", all with a tapered leading edge. The UHMW can be customized to your thickness specs and is available in either 50 or 60 durometer.
Why Choose Sioux Rubber
Our small, experienced team has seen it all. We are familiar with the needs of multiple industries and can relate to the situations you're facing with your equipment on a daily basis. Because of this, we prioritize your objectives and do everything in our power to get top-quality products out the door to you, faster than the competition. We're hands-on with every project, using our human eye to make sure that there are no bubbles, bumps, or mistakes. You can trust our team to suggest a solution that is right for you.
In almost every situation, recovering an item is less expensive and takes less time than repurchasing a new version of the same thing. If you're tired of replacing the parts of your conveyor belt, rubber impact bars are the solution for you.