Since we introduced the HawkPad for our cardboard honeycomb packaging customers, we've been making more HawkPads than ever. As the premier press pad for commercial die-cutting applications, its unique ratio of multi-layered hardwood to custom-blended urethane gives it a hardness, thickness, and durability unlike any other press pad on the market.
Here's the life cycle of the HawkPad in 5 steps.
Preparing the Assembly
In this step, our Sioux Rubber & Urethane employees prepare all the components of the HawkPad to make sure the process goes on as smoothly as that proprietary urethane layer.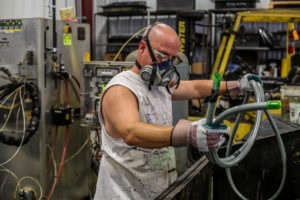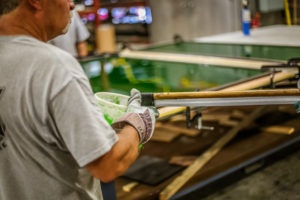 Pouring the Custom-Blended Urethane Layer
Working slowly and expertly, we pour the urethane onto multilayered hardwood and into the pre-made forms, both of which have been sized perfectly to customer specifications.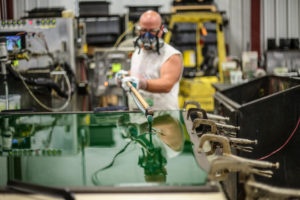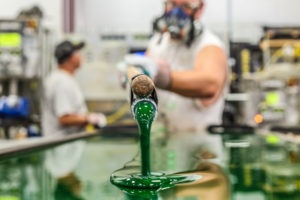 Curing and Hardening the Urethane
Using the direct application of heat we remove all imperfections that could compromise the integrity of the press pad before it is cured in a batch oven.
This process takes time, but it is worth it for an end-product that lives up to its durable reputation.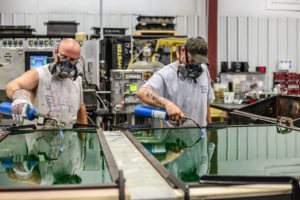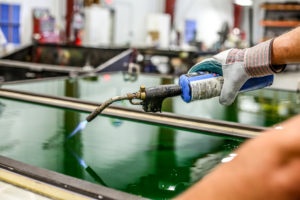 The Big Reveal: The HawkPad Before Its First Impression
This pad is ready to take the die-cutting industry by storm. Unlike its gum-rubber based peers, this HawkPad will last at least at least three times as long, supporting several patterns, cut depths, and materials. And it will look great while doing it.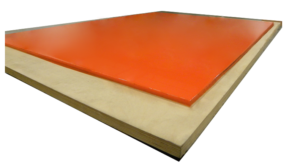 After 562,000 Cuts
This pad was used over 562,000 times, providing a durable surface for clear, thorough cuts that reduce the need for additional hand-trimming and punching.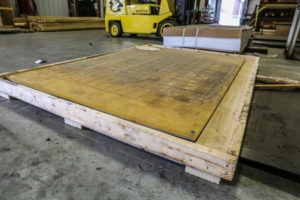 The HawkPad couldn't be what it is without the Sioux Rubber & Urethane employees who came up with its name and work tirelessly to deliver a perfect product every time. For more information about the HawkPad and how it could work for your business, click here.