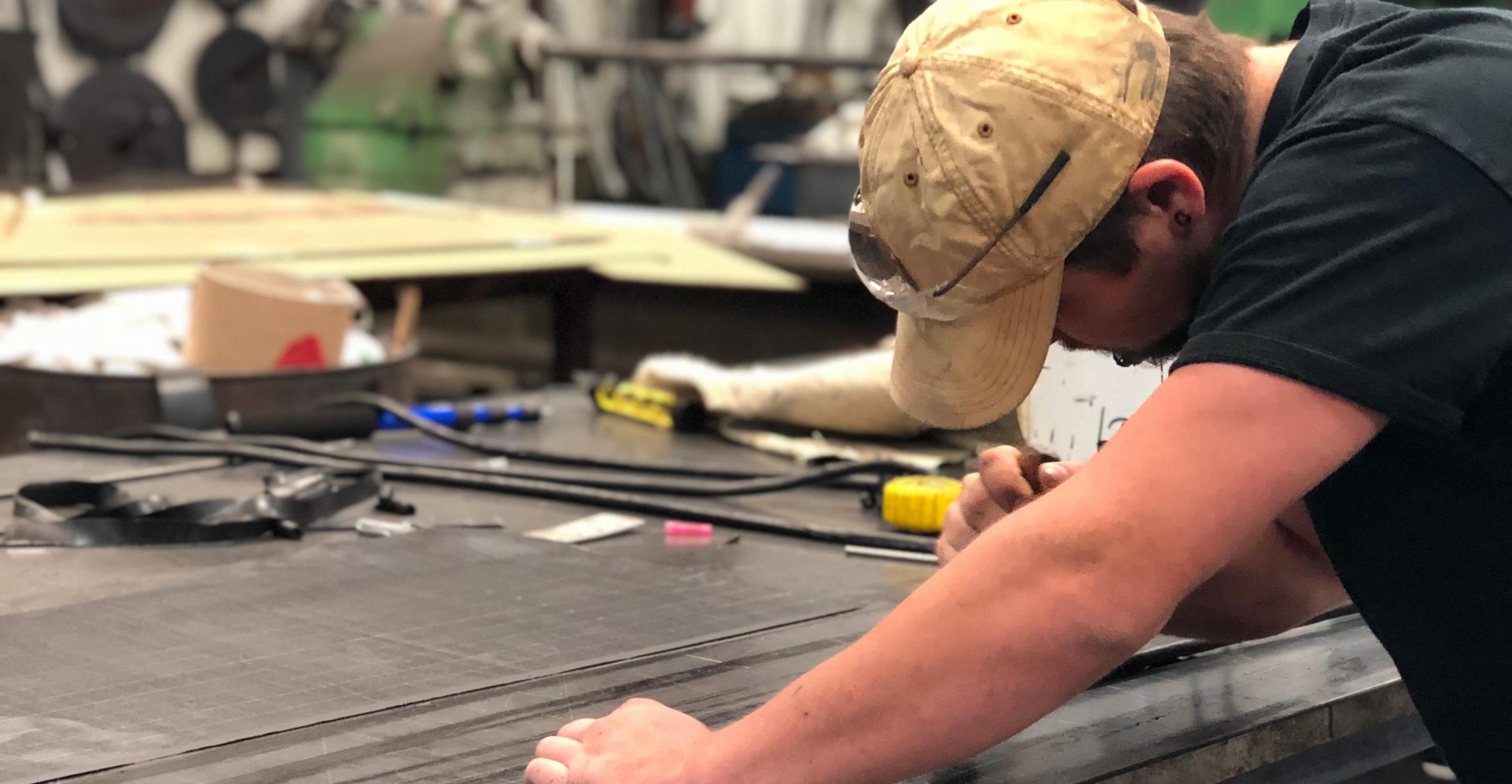 Time is money. When it comes to manufacturing, the more time it takes to get a product out the door, the more money it costs you to produce. And production can be stalled by a number of factors - machinery repair, part replacement and inefficiencies in the process. We understand this better than anyone – that's why we've designed products and solutions to help businesses improve productivity and positively impact their bottom line.
Here are three ways you can boost productivity with the help of Sioux Rubber:
Recover your clamp pads

.

Recovering clamp pads is way cheaper than buying an entirely new pair, about one-third of the cost, but the real savings is in the time spent replacing this part. When Sioux Rubber recovers your clamp pads, we use the existing substrate, with the original mounting holes, so you know the pad will fit perfectly on your forks. You'll never have to return a set because they don't fit and wait

around

for another

one

to be shipped. Speaking of waiting, with our quick turnaround times, your downtime is kept to a minimum when you choose us to recover your clamp pads. We'll get your new pads back to you fast, helping you get back to work moving product out the door.

Upgrade your press pads to the HawkPad

.

Our HawkPad, made by bonding multi-layered hardwood to a custom-blended urethane lasts two- to four-times longer than traditional press pads – that means more cuts made with

fewer

stops to switch out press pads. One manufacturer found our HawkPads lasted more than four months compared to just a month-and-a-half of wear it used to get from a traditional press pad. Not only is it cheaper to switch to HawkPad, but it is faster and easier to install than gum rubber pads; that means your machine is back to work, faster.

Line your machinery with Endurawear Urethane

.

When your machinery is hampered by abrasion and corrosion, it wears down quickly and needs to be replaced more often. Spraying urethane to coat parts protects your machinery while resisting sticky buildup and improving production speed. We can

line or

coat almost anything in urethane. For example, we've lined the beds of

40-ton dump trucks for increased load release and corrosion resistance.

We've lined steel sleeves and hoppers with spray urethane.

We built a liner for a hopper to increase load release and reduce noise.

We've coated pontoon bottoms in urethane.

A 48-inch diameter grain bowl was coated with spray urethane for wear abrasion.

And a

beet roller used in washer assembly was sprayed with urethane for corrosion resistance.
We design products and solutions to help your business succeed. If you have a production issue caused by abrasion or corrosion, chances are we can find a solution. Contact us today to get started.