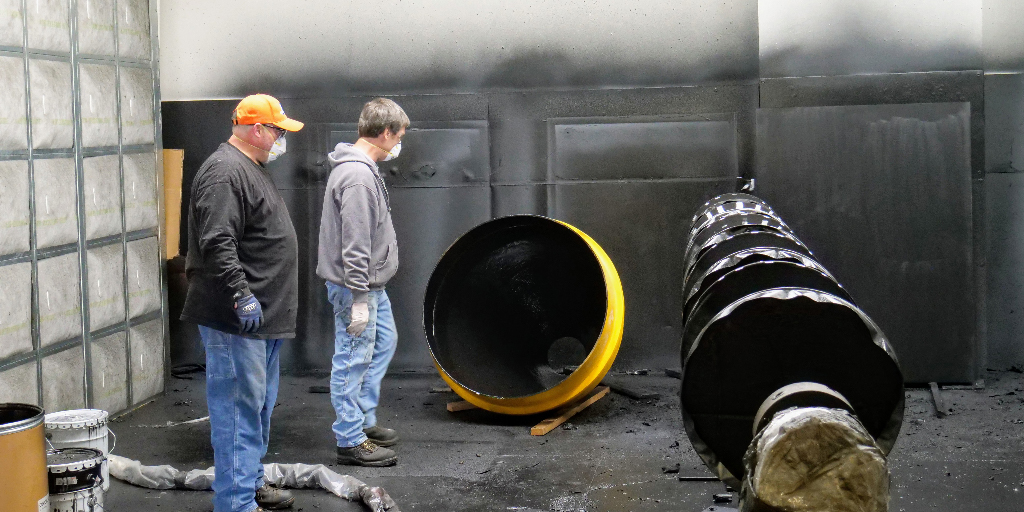 Over our 60+ years in business, Sioux Rubber & Urethane has built a strong reputation. When it comes to impact, abrasion, and corrosion resistance, there's no one better at providing innovative and effective solutions for our customers. As we've grown our business over the decades, we've introduced new products, solutions, and ideas that never fail to meet our quality standards. We're able to ensure our unparalleled quality because we only make the best, we know our stuff, and we never cut corners.
We Only Make the Best
We serve a wide variety of industries, so we have plenty of experience with the materials and products that will serve you best. We even have our own proprietary blend of rubber and urethane called Endurawear, which was created for superior impact and abrasion resistance. We use this fine-tuned custom blend for the majority of our projects like our recovered clamp pads, Abrasiplate, our famous HawkPad die-cutting press, our Tuff-Tube spout lining system, and a variety of custom applications.
We Know Our Stuff
Every job is applied by our team of experts located in Sioux City, Iowa. All of our work is done in-house, so we are able to give each project the human touch and have confidence in the quality of each item as it goes out the door. Only the human eye can notice tiny air bubbles or slight imperfections, and we're well trained to do just that. The average tenure of our employees is 12 years, so you can rest easy when you work with us.
We Never Cut Corners
Sure, there are fast and cheap ways to cover equipment - but those solutions don't last and almost always end in a loss of money and equipment for our customers. You'll find no shoddy shortcuts or DIY kits here! Only state-of-the-art, specific bonding agents and procedures to ensure maximum bonding of our rubber and urethane products.
You come to us for quality impact, abrasion and corrosion resistance, and it's important to us that you are satisfied with the resulting product as well as your experience working with our team. Extraordinary customer service is our standard, and we feel our Midwestern location and core values contribute to the amazing relationship we have with both our new and long-term customers. When you're ready to implement abrasion and impact resistant solutions, give us a call to learn more about the top-quality rubber and urethane products we can offer you!