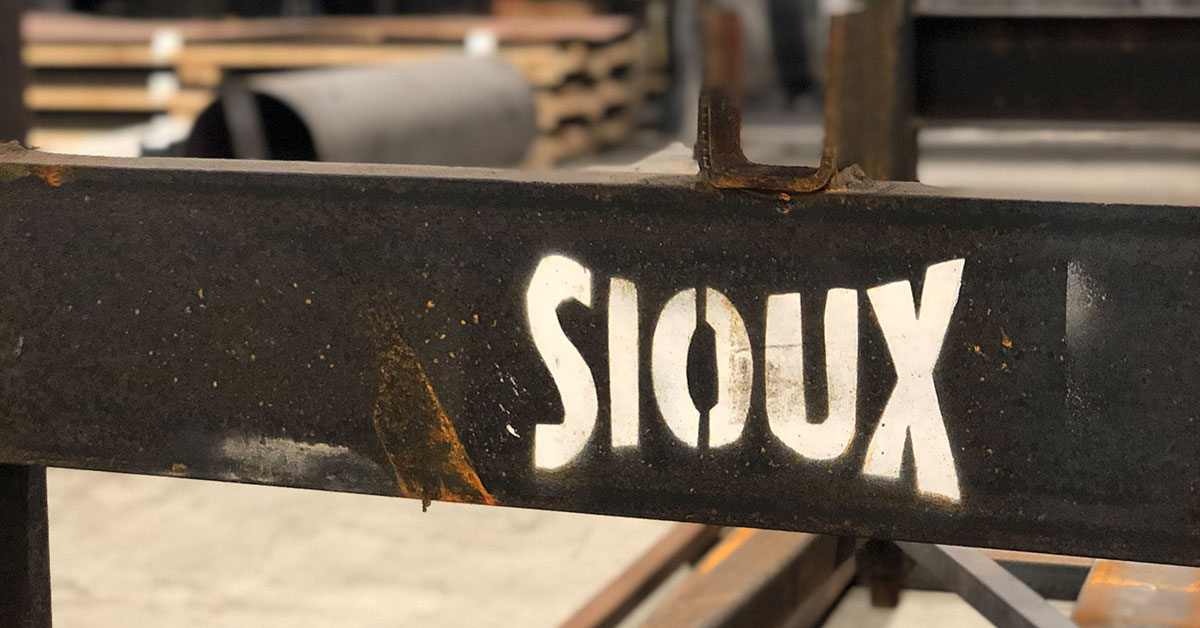 Those in the commercial die-cutting industry understand how important it is to have a press pad that is resistant to impact and is strong enough to withstand thousands of cuts. Traditional gum rubber press pads work for a time but ultimately wear out relatively quickly. We knew that our proprietary Endurawear urethane could be instrumental in a press-pad solution that would save our customers time and money.
The HawkPad
Sioux Rubber & Urethane's HawkPad is the premier press pad for commercial die-cutting applications. It is made by bonding multi-layered hardwood to a custom-blended urethane. This special urethane barrier is made from our proprietary Endurawear, allowing for deep, clean cuts through multiple materials, in multiple patterns, multiple times. It resists warping, dimpling, and shredding- even after half a million cuts.
Savings
Because of HawkPad's unique construction, it needs to be replaced far less often than traditional gum rubber press pads. One customer noted that the HawkPad lasted 4+ months, compared to the 1.5 months they were used to getting from traditional press pads. This difference in durability between the products led to a cost savings of $3,900 per year, per machine!
As we all know, the costs associated with the repair and replacement of press pads include more than just the price of the pad. You also have to consider the labor costs involved. HawkPad saves production time by being faster and easier to install than traditional press pads, saving the manufacturer time and money in the labor involved – plus, with simpler installation, your press pad is up and running again in record time! For the manufacturer mentioned above, the installation of the HawkPad took less than 30 minutes per machine - compared to 3 hours for the installation of traditional press pads. Since each machine only needed 3 pads per year, installation for 1.5 total hours cost $150. Compare that to the gum rubber pad, where each machine used 8 pads per year, with 24 hours of labor installation costs that added up to $2400 on installation alone. That's a savings of $2,250 – per machine!
Combine the cost savings of parts and labor, and this customer saved $6,150, per year, per machine – just by switching to HawkPad! We know there are many factors to consider when making decisions for your manufacturing facility. We can provide information, quotes, and other examples of successful case studies for you to consider. Give us a call to learn more about how HawkPad can save you money and transform your business!