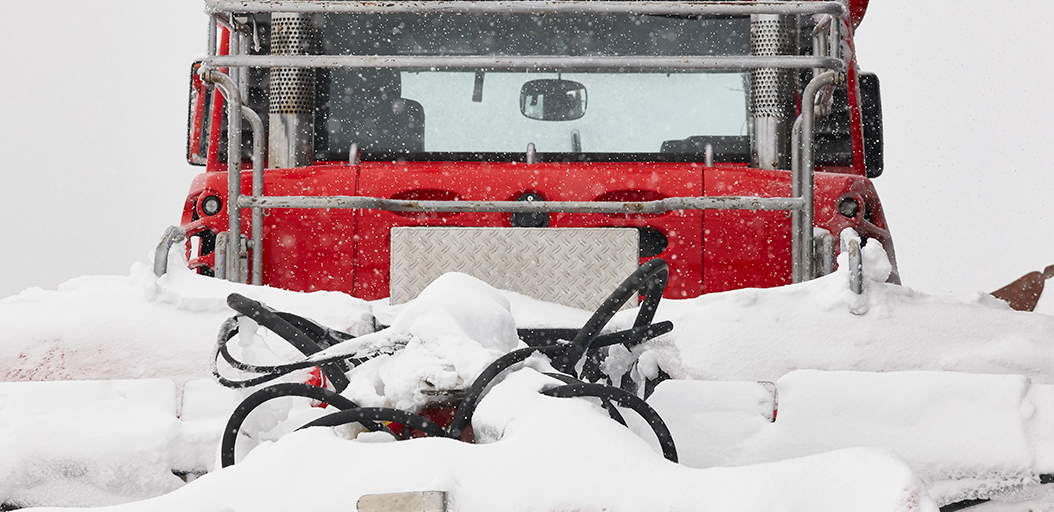 Here in the Midwest, we're not strangers to extreme weather. Each of us has sweated it out in the blazing sun and bundled up in subzero temps – anything to get the job done! But perhaps you've asked yourself, "How much cold can my machinery take?" as the temperatures begin to drop. It's common for equipment to fail in the winter, due to the below-freezing temperatures. Without proper maintenance and care, you could end up with costly damages caused by extreme cold. The bad news: we can't do anything about the weather. The good news: we can help you protect your machinery from malfunctions caused by dropping temperatures.
Prepare & Protect
Don't wait until the cold comes to make sure your equipment is in good shape. Tires lose traction, fluids freeze and cause engine damage, and fuel consumption increases. Preseason maintenance is key, and it's worth the time spent inspecting all areas of your operation for damage, leaks, or other problems. Pay extra attention to the engine, starter, and battery of any mechanical equipment and schedule routine maintenance in the fall. If you're holding onto a piece of equipment that is coated in cracked or flaking cold-bonded rubber, now is the time to give us a call. Winter temperatures will only make matters worse and continue to weaken the bond, which will put your equipment at risk. We can remove the old coatings, and recover your equipment with our patented Endurawear urethane, which is vulcanized rather than cold-bonded.
How Does Urethane Respond to Extreme Cold?
A protective coating of rubber or urethane will give your equipment an advantage against the chill. But for how long? We customize our rubber and urethane blends to combat the elements, knowing that the elasticity will be key. As ice and cold causes certain substrates to swell or harden, you need a material that is designed to flex along with it. Generally speaking, polyurethane will not start to compromise until it gets to a temperature of -80℉. Things get pretty cold in the midwest, but it's rare that you'll see prolonged temperatures that will cause your urethane coatings to fail or break!
When it comes to combating the cold, preparation and protection are key. Plan ahead and allow yourself plenty of time to make the necessary repairs, arrangements, and adjustments to your equipment before the cold comes. No matter the season or the temperature, we're here to help solve your abrasion and corrosion problems with the best weather-resistant coatings available. We're eager to troubleshoot any issues that concern you as it relates to winter weather and your operation. We're all in this together! If you are looking for the best weather-resistant coatings, you can count on Sioux Rubber & Urethane! Contact us today to learn more about our urethane and rubber coatings.