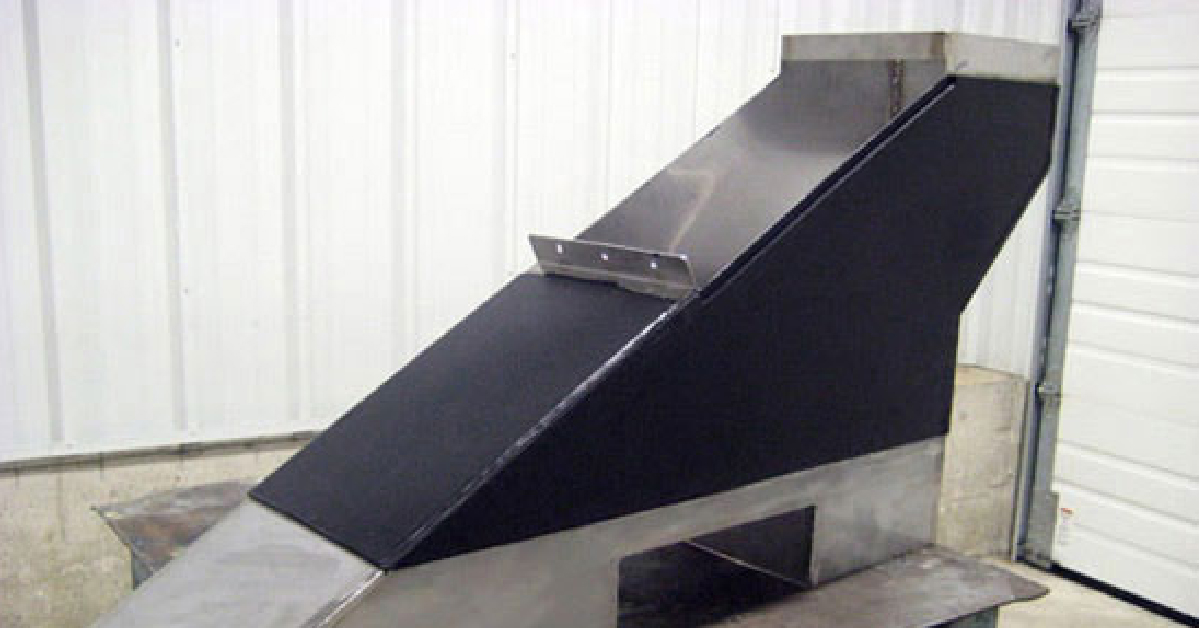 Have you found yourself with a head-scratching abrasion or impact issue? Perhaps your situation or equipment is uncommon, and you need something beyond a typical one-size-fits-all rubber solution. Fortunately, we can confidently say we've seen your problem before. Our experienced, highly skilled team is ready and waiting to tackle even the most puzzling custom jobs. It's what we do best! Now, let's zoom in on the steps we take to create the perfect customized solution for our customers.
Evaluate the Need
When it comes to rubber and polyurethane, the options are endless. The question is: what do you need? Are you suffering from excess noise due to uncovered fan housings, losing valuable production time because forklifts are malfunctioning, or any other number of issues? Once you understand the nature of your need, we can determine the best course of action. Often, existing equipment can be recovered with a spray urethane coating. If not, we can create a custom solution from the ground up that is specifically designed to suit your needs and equipment.
Understand the Options
Trying to determine the type of rubber and the specific solution that you need can be daunting. We're here to help! Often, our customers are shocked to learn of the variety of solutions that we've already created for others with similar needs in the past. We specialize in both natural and synthetic rubber, and can help you determine which is ideal for your application. Our experience in custom work is vast and our resume is long; clamp pads, forklift forks, polishing disks, pump housings, fan housings, impact bars, discharge chutes, and mixer paddles...just to name a few on a very long list of custom projects we've tackled!
Contact Us
We deal with impact and abrasion resistance all day, every day. We also love a challenge! Give us a call to discuss the area of your business that is in need of abrasion and impact resistance. We're eager to discuss solutions, talk through options, and get you a speedy quote so you can be back in business quickly. Because we're familiar with your situation, we know that time is of the essence. At Sioux Rubber & Urethane, even our custom solutions are produced efficiently and shipped out readily. The last thing we want to do is keep you waiting!
The best thing about our decades of experience? We've seen a lot, and solved a lot of impact and abrasion issues for our customers. We are confident in our ability and eager to provide rubber solutions for your most head-scratching issues. Save time, save money, and rest easy with Sioux Rubber & Urethane!