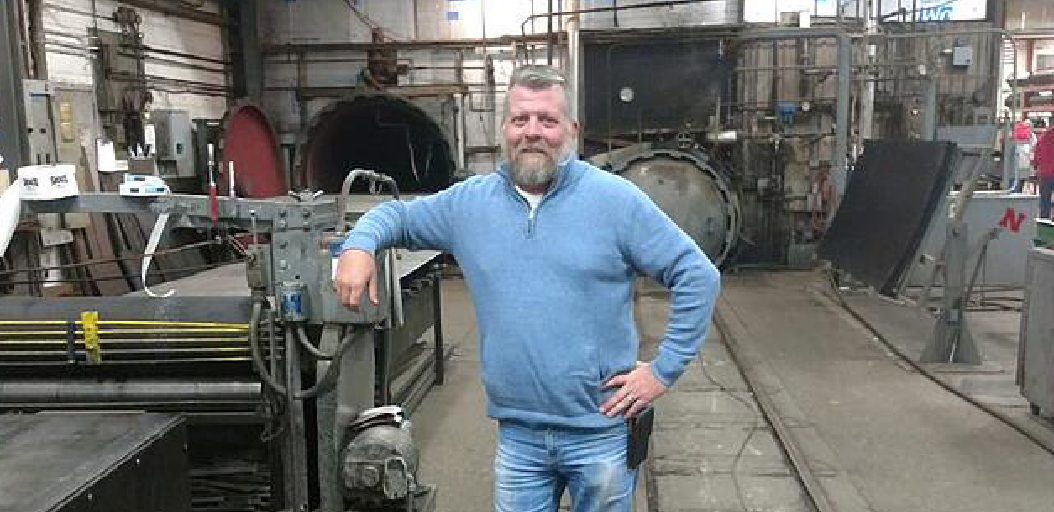 We know a good thing when we see it. This goes for rubber products, of course, but it also goes for people. Many of our employees have been part of the Sioux Rubber and Urethane team for decades. General Manager Joe Wren has been with us for over thirty years, and his career has developed significantly along the way.
"I started as a press operator in the plant in 1989. Over time, I worked every position for production and maintenance," he said. Joe's full knowledge of the Sioux Rubber process made him a valuable asset to the entire team. Quickly, he was pulled into sales, inventory management, and production supervision. He visited trade shows and became familiar with all areas of the business.
With decades of experience already under his belt, it was no surprise that Joe was offered the General Manager role in 2000. As you can guess, the past 21 years have brought many changes to our dynamic business- and Joe has been here to see it all!
"I've been here for five plant expansions, the start of spray and cast urethane production, the invention of several new products, and the addition of many new machines and procedures," he said. "We service so many different industries. Change is just a normal part of our day."
Among the many changes and innovations he's witnessed throughout his tenure was the invention of Tuff-Tube, created in response to a customer's unique problem. Now, Tuff-Tube is a mainstay product that is shipped world-wide.
The innovation and change keep Joe on his toes, but the amazing team is the reason he loves his job. "Everyone takes pride in their work. Production, sales, administration, and management all take what they do very seriously and strive for the best products and outcomes possible," he said. "Over half of the production employees have been with us for over 15 years and are really good at what they do. This, of course, results in a better, quicker solution for our customer and a very high-quality product."
Sioux Rubber & Urethane has grown and changed over the years, always maintaining a core value of serving our customers in the best, most efficient, cost-effective way. "Finding viable solutions is what we do best," Joe said.
Thank you, Joe, for your years of service and contribution to the Sioux Rubber & Urethane family!