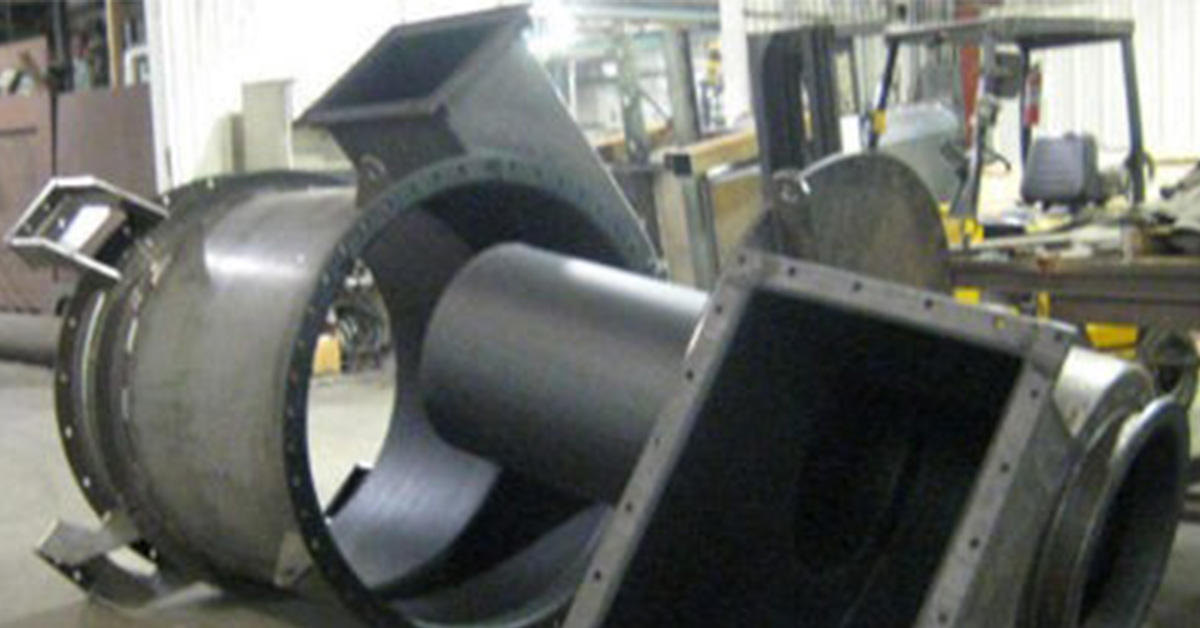 Steel is known for its strength, durability, thermal conductivity, and other great features. However, it's not resistant to impact and abrasion. Over time, most steel-manufactured components will fail due to high impact, abrasion, or chemical corrosion. Steel isn't quite so formidable when it's up against these enemies! When steel fails, productivity screeches to a halt. Money and time are lost due to repairs and downtime. The good news? We created a solution. Our bolted liner product line was designed to help steel stay strong for longer.
What are Bolt-on Liners?
Here at Sioux Rubber and Urethane, we are proud to manufacture some of the most heavy-duty lining systems on the market today. Rubber lining, either bolt-in or slip-in, is considerably less expensive than equipment replacement and the associated downtime for repairs. Our bolted liners use thick steel and rubber to create a hard-wearing protective surface that prevents damage and greatly increases equipment lifespan. Not only do rubber liners protect metal, but they also protect the product or contents from contamination and damage.
Unlike Abrasiplate, our bolt-on plates are designed and custom-fit for each unique application. Bolt-on liners have specific counterbored holes in the rubber and steel so they can be mounted securely in exactly the right spot.
Who Benefits From Bolt-in Liners?
Bolt-in liners were created to support the biggest, most heavy-duty applications in the industry. We also love it when our customers get creative. General Manager Joe Wren says, "We manufacture bolt-in liners for large industrial applications that see a lot of impact and abrasion issues, like large mining equipment and equipment manufacturers. We did, however, once have a customer successfully use our plates as boat bumpers on large marine docks. And it worked just as well for that, too."
Our rubber liners can be applied to new or existing equipment with many different types of rubber compounds. We can cover pump housings, cyclones or impellers, tanks, fan housings, pump housings, scrubbers, reactors, ducts, and more.
The Best Solution
Here at Sioux Rubber & Urethane, we have decades of experience determining the best possible solution for even the most complex abrasion, corrosion, and impact issues. If you're not sure that bolt-on liners are the necessary solution for you…give us a call! We can customize a solution designed to fit your specific needs and provide maximum protection where you need it most. Reach out for a quote today!