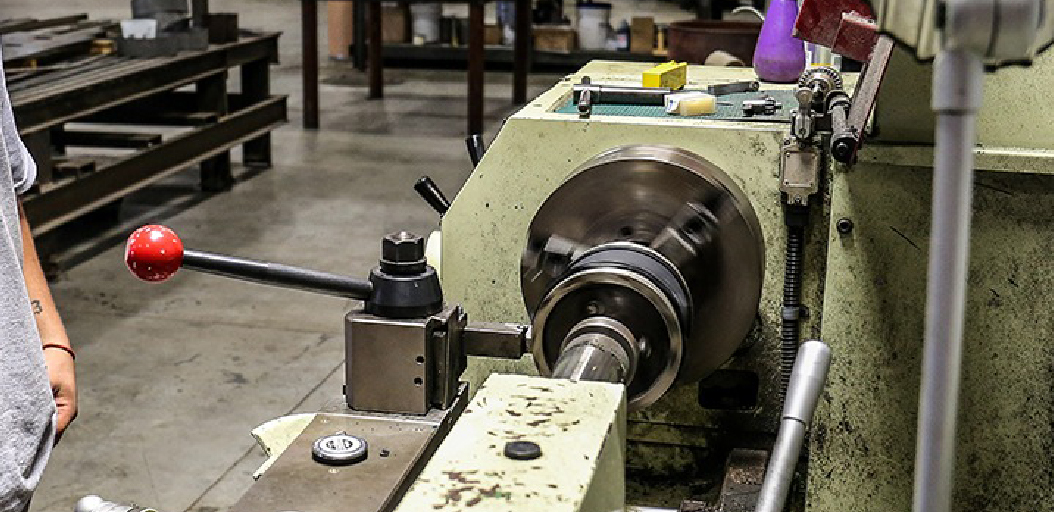 We've built our business on the power of rubber. For over 60 years, we've been utilizing the unique properties of rubber to create abrasion and impact-resistant solutions for our customers. Naturally durable and resilient, rubber is truly a wonder product. The choice to line equipment with rubber is the best money-saving, game-changing, equipment-preserving decision you can make. In any industry, from manufacturing to mining, the benefits of rubber lining speak for themselves.
Strength
Many people consider rubber to be flimsy and bouncy, like a typical rubber band. However, rubber can also be incredibly strong and firm. The hardness of rubber is measured in Durometer, and the average durometer for rubber is between 20-90. Because of its considerable strength, rubber works as an ideal liner to reduce impact in a variety of applications; drive rollers, pulleys, impact bins/pads, and skirt boarding - just to name a few.
Durability
You need a solution to protect your equipment from the daily wear-and-tear and abrasion that comes along with daily use. The durability of rubber makes the perfect abrasion-resistant barrier that will keep your equipment running more smoothly - even with high-abrasion industries like sand or aggregate mining. Protect tanks, fan housings, impellers, containers, and ducts from abrasion problems.
Flexibility
We can cover pretty much anything in rubber- so your options are endless! Rubber liners can be applied to new or existing equipment, in a wide variety of compounds. You can even select your color! Because there are so many options, you can rely on our team of rubber experts to help you select the right type of rubber to best suit your situation.
Protection
Soft natural rubber offers excellent protection from many corrosive materials, like chemicals. Chemical handling systems, scrubbers, reactors, vapor collecting systems, and blower systems can all be protected with rubber.
We know rubber, and we know how much of a difference it can make for your unique operation. No matter the industry or scale of the job, we can recommend a rubber lining solution that will prolong the life of your equipment and keep you from incurring costly downtime for repairs. Rubber lining is considerably less expensive than the equipment it protects, so it's a wise financial decision that pays off month after month. Ready to learn more about how rubber linings can protect your equipment? Give us a call today!