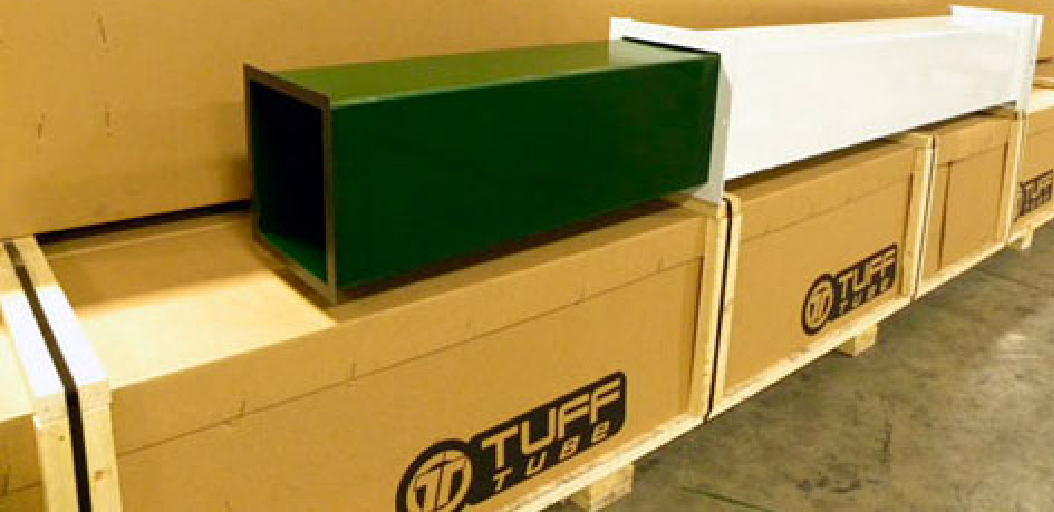 Tiny particles create big problems for our customers in the mining and agriculture industries. The constant flow of grain, seed, fertilizer, and sand will wear down metal spouting in one season or less. The abrasion damage on spouts can lead to costly repairs, replacements, and significant downtime for your operation. So, what's the solution?
Sioux Rubber & Urethane has created a unique proprietary solution: The Tuff-Tube spout liner. Made from high-quality polyurethane, these linings are designed to protect your spouts and handle your materials in the cleanest, safest fashion. Tuff-Tube is the durable, economical, and downright easy solution to spout abrasion that you have been looking for.
Durable
The Tuff-Tube is manufactured in high-quality Endurawear polyurethane, giving it the best characteristics to withstand abrasion and extreme wear. Resistant to water, tearing, oil, and grease, it also muffles sound and is naturally flexible. Rotate the liners 120°-180° for additional wear surfaces. If your spout has curves or a unique shape- don't worry. Our lined elbows have a permanently bonded liner that connects seamlessly to the Tuff-Tube liner for total protection. We've thought of everything, so you don't have to!
Economical
Say goodbye to high maintenance costs and the fee of constantly replacing your steel spouts. Replacing an entire spout is not only financially costly, but also cuts into production time. At Sioux Rubber & Urethane, we understand that downtime is costly. We keep Tuff-Tube in stock at all times, and can typically ship within one business day. When you place your order with us, you'll be fully informed of exactly when and how you'll receive your liners. For a fraction of the cost of new steel spouts, you can be up and running in no time.
Easy
When designing this product, we knew it had to be simple to install. The tube simply slides into the existing spout and then is secured by a wide lip at the top, and then is cut to size. No clunky bolts, no confusing shaping done on-site. Simply slide, secure, trim, and go!
The Tuff-Tube was invented as a result of a customer problem. They came to us, tired of replacing steel spouts or bothering with bolted liners. Since we innovated this product for them, the Tuff-Tube has become one of our bestsellers. We ship it all over the world! If you're in the mining or aggregate industry, the Tuff-Tube is your durable, economical, easy solution to abrasion. Call for a quote today!