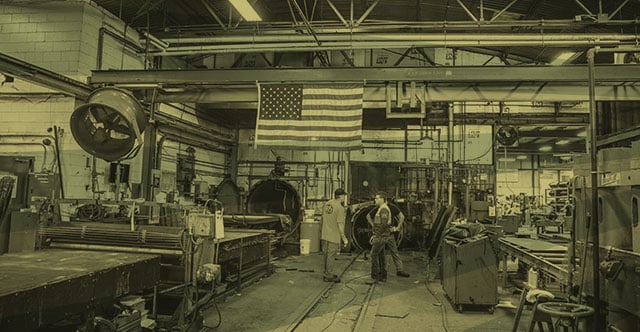 Polyurethane is truly a wonder material! According to the American Chemistry Council, it is used to give clothing extra stretch, for thermal insulation in refrigerators and freezers, in nearly every part of today's automobiles, in flooring and home furnishings, not to mention in building materials and manufacturing.
We know urethane is great, that's we use our own blend called Endurawear Urethane to coat and cover machinery and parts which allows them to work even better.
Why Use Urethane for Liners and Coatings?
Endurawear Urethane provides unmatched impact and abrasion resistance. Its elastomers can be molded into almost any shape, are lighter than metal and can be resistant to many environmental factors, solving your corrosion issues.
Our Endurawear Urethane liners are bonded directly to existing equipment such as pump housings, fan housings, cyclones and semi-trailers. We will also manufacture a bolt-on or drop-in liner for your specific application.
What can be lined or coated with Urethane?
Urethane liners are a smart way to improve your equipment and extend its life. Not only does it act as a noise insulator, but it resists sticky buildup, improves production speed and decreases downtime of maintenance. It's easy to install, easy to clean and can be fastened on by bolts, rivets, screws or tack welds.
We've lined the beds of 40-ton dump trucks for increased load release and corrosion resistance.
We've lined steel sleeves and hoppers with spray urethane.
We built a liner for a hopper to increase load release and reduce noise.
We've done custom applications as well. For example, we've lined a rail car with urethane for increased load release and a digester tank for containment and corrosion resistance.
We have a full line of castable and sprayable urethanes to get the physical properties you need for your parts. We've coated a wide variety of parts in urethane over the years.
Screen frame rails and a 78-inch by 165-inch screen frame were coated for abrasion resistance.
A concrete hopper was coated with urethane for wear abrasion and increased load release.
We've coated pontoon bottoms in urethane.
Custom brackets were covered in spray urethane for increased load release.
A 48-inch diameter grain bowl was coated with spray urethane for wear abrasion.
A beet roller used in washer assembly was sprayed with urethane for corrosion resistance.
Our many types of urethane are available in a variety of thicknesses to make the liner or coating perform at an optimum level. Our Endurawear Urethane can be formulated in various ranges of hardness, rigidity, and working temperature range and can be bonded directly to most any substrate including most metals, concrete or wood surfaces. Contact us today to see how a urethane lining or coating can solve your impact, abrasion and corrosion issues.